Humans are visual creatures and tend to process and respond to videos better than texts. For this reason, video marketing is an excellent way to pass information to potential customers compared to other forms of marketing.
Regardless of the skills, time and budget dedicated to creating visuals, video marketing is much more attainable than most people think; it's no longer a thing for the big brands only.
Video marketing for complementary therapy practice is a powerful content strategy that is here to stay. It's a great way to tell your brand story and build lasting relationships with your customers.
What Is Video Marketing?
Video marketing entails creating and using videos to advertise your goods and services to prospective buyers. This marketing strategy aims to keep your audience engaged and appeal to them in a digestible and entertaining way.
Why Should You Include Videos in Your Marketing Strategy?
The use of videos as a form of content marketing has gained popularity in the last few years. According to HubSpot's State of Marketing Report 2021, video ranks top in the list of the most used content marketing strategies.
Before, the cost was the main challenge that hindered video marketing. However, thanks to advanced technology, therapists can now create a quality video in less than 15 minutes at a reasonable budget.
It's more apparent now that videos are the future of marketing. In 2019, for instance, Aussies spent 25 hours and 40 minutes per month watching online videos.
Not yet convinced? Check out more statistics on video marketing: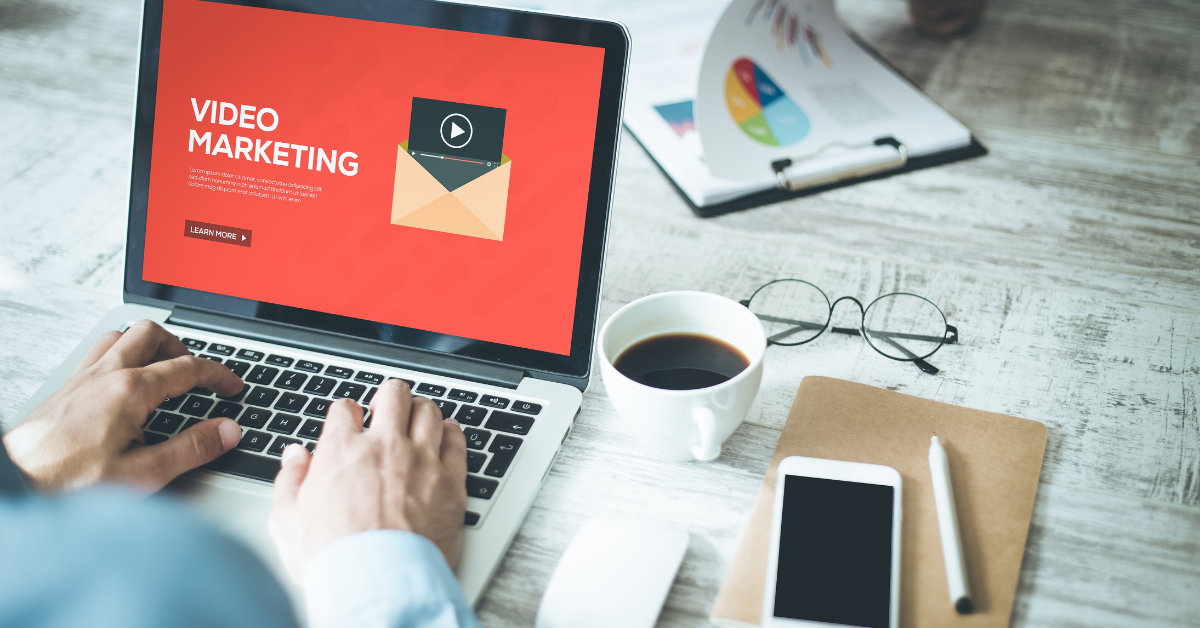 What Are the Benefits of Video Marketing?
A complementary therapy practice requires different things to succeed, including exemplary services and visionary leadership. However, in the current competitive market, what your business needs is a brand story. Stories elicit emotions, and the best way to communicate your brand story is through measurable, memorable and snack-sized videos.
While creating a video marketing strategy is a bit more complex than other types of marketing, its benefits are immense.
1. Higher Conversion Rates
The ultimate goal of marketing is to convert your audience into paying buyers. A report by EyeView Digital indicates that you can raise conversion rates by 86% when you add videos on your landing page.
2. Expands Social Reach
Popular social platforms including Facebook, Instagram, Twitter and YouTube can support video content. They offer an excellent opportunity to reach more social media users and boost your brand awareness.
According to Google, 65% of users use YouTube videos to help solve an issue. Plus, 75 million people open videos on Facebook every day, while internet users watch roughly 1 billion TikTok videos daily.
Statistics also show that 9 out of 10 online users watch videos on Instagram every week.
3. Provides Information and Builds Trust
The entire complementary therapy business is built on trust. Your potential customers need to develop some level of trust before they consider contacting you and video is one of the best trust-building tools at your disposal.
According to HubSpot, most users prefer videos to other marketing content, including emails, blog posts, newsletters, downloadable content and images.
Before purchasing products or services, consumers research their options through different methods. Common ways include visiting business websites, using search engines or checking reviews to understand what therapy with you entails. Luckily, you can incorporate videos on these platforms and convince potential customers to purchase your services.
In addition, in a WyzowL video marketing study in 2020, 86% of users confirmed that a brand story convinced them to purchase a service or product. Some of the videos you can prepare to provide information include;
Instructional videos
Product descriptions
Testimonials
How-to videos
Customer spotlights
4. Improves Website Ranking
It's possible to be invisible in the crowd, mainly if you are operating within a big town with many other therapists. Fortunately, using videos as a marketing strategy can help you rank higher on search engines. How so? The time spent by users on your website can impact your page ranking.
80% of marketing professionals say that videos boost dwell time. Plus, your visitors may spend more time on your page if it has videos.
Creating a Video Marketing Strategy
1. Identify Audience and Video Goals
Research is the first step in every marketing campaign. The data you collect will guide your marketing efforts and increase the chances of boosting sales. For a successful video marketing strategy, answer the questions below;
Who is your target audience?
What type of content does your target audience prefer?
On which online platform does your target audience spend more time?
What do you expect to achieve from your marketing campaign?
2. Maintain Consistency
Consistent branding is vital; it builds trust, retains current viewers and attracts a new audience. You can stay on the brand through various technical aspects like background music, camera angles, script tone, video length, language, intros and exists. However, ensure that you don't sacrifice creativity in the process.
While identifying a specific niche isn't mandatory for success in the complementary therapy business, it's crucial to be successful in video marketing. For example, pairing your content down to a limited niche on YouTube will make your video stand out from others on the same platform.
For example, you can cluster all your video content around massage therapy if it's your leading service. As a result, YouTube will recommend your content to users looking for this service within your location.
3. Production (In-House or Outsourcing)
You can either save money through in-house production or prioritize quality by outsourcing a professional to help you create and edit your video content for your complementary therapy practice. Although there is no definite answer on the decision to make, some of the factors to consider include;
Your marketing budget
Your production skills, including editing
The video quality that your audience expects
4. Optimizing Videos for Different Platforms
Optimizing your videos for each platform can promote interaction and boost conversion rates.
Landscape format, for instance, is ideal for video marketing on Youtube, television and desktop. On the other hand, portrait/vertical format is perfect for videos uploaded on Facebook, Tik Tok and Instagram and viewed via mobile devices.
5. Track Your Progress
Tracking your video marketing campaign is vital to find out its performance. You can use various metrics such as engagement rate, social sharing, views, likes, comments, clicks, and subscriptions.
In addition, you can try something simple like asking your clients where they learned about your therapy business and take note of how many people mention it was because of your video.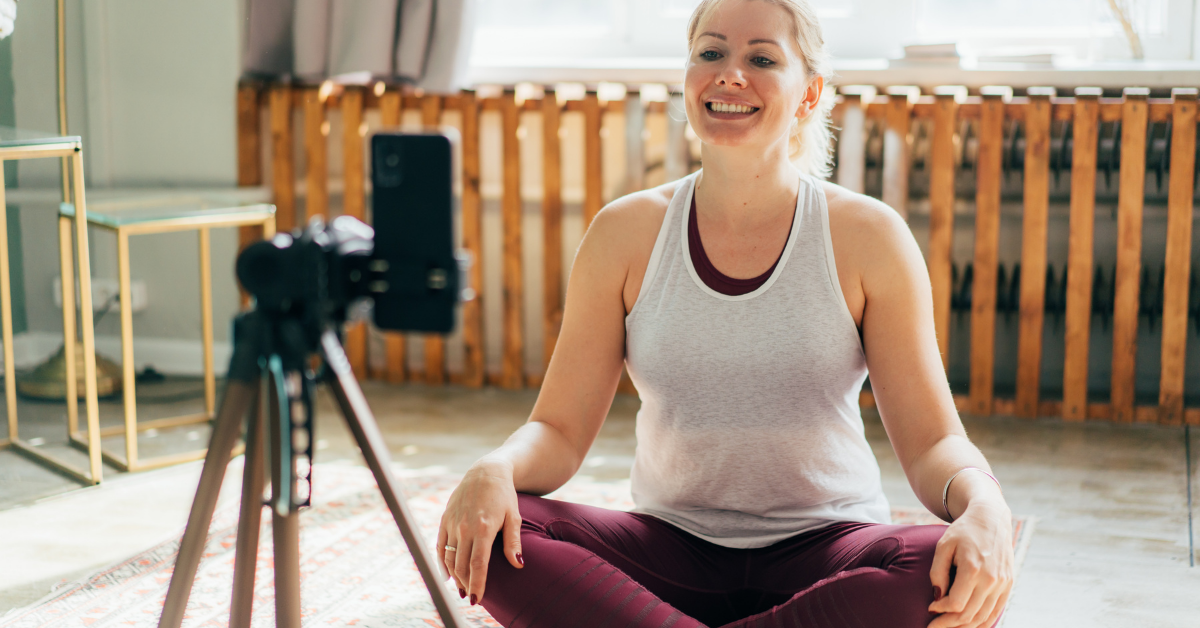 What Video Topics Can You Discuss?
Begin by mapping out everything you are good at and all topics you can discuss relevant to your therapy practice.
Secondly, cross-reference the topics with keyword search to find out the common phrasings that users type on Google, YouTube, and other media platforms when looking for therapists.
Below are some questions that come in handy when creating a video marketing strategy and determining ideal topics:
What type of therapy services do you provide?
What are the unique benefits of each kind of therapy?
What struggles do you help your customers overcome?
Get On Board With Video Marketing
Video marketing allows you to showcase your complementary therapy services and interact with your audience; you are only limited by your creativity and imagination. Now it's over to you to give Video Marketing a try and see how it benefits your practice.
Finding ways to build lasting relationships with your customers is one of the many elements necessary to having a thriving complementary practice. If you're looking for professional support, IICT is a professional industry body that provides membership, insurance, resources and tools to grow your complementary therapy practice. Join IICT here or contact our team to find out more about becoming a member.