What is Reiki?
It is a natural, non-invasive energetic healing modality that uses gentle touch and various techniques to promote homeostasis and balance in the body.
The term Reiki comes from the Japanese words "rei," meaning universal, and "ki," meaning vital life force energy that flows through all living beings.
Reiki is not a religion and there is no dogma attached to the practice. It is a complementary therapy with no contraindications to allopathic medicine or traditional western medical treatments. In fact, Reiki is well regarded for acting as a support to, and enhancer of, other forms of health care and healing.
Reiki can be practiced on oneself, or alternatively offered by a trained therapist.
In a professional setting, a Reiki therapist will typically use gentle touch, or they will place their hands just above your body, to help guide energy in a way that promotes balance and healing.
Clients remain fully clothed while receiving Reiki, usually whilst lying on a massage table, or otherwise is a sturdy and sustainable position.
Clients may experience sensations during their session including warmth, pulsing, tingling, chills, etc. which are all commonly understood as an indication that energy is moving and re-balancing.
What are the benefits of Reiki?
Research into the effects and benefits of Reiki is still emerging, however, more data is becoming available with increased interest in the practice – interest in energetic healing has increased exponentially within the last 5 years.
A recent study found that "Reiki has been shown to be better than placebo for inducing a state of relaxation. Physiologically, this means that Reiki is effective in activating the parasympathetic nervous system, quantitatively measured as reduced heart rate, reduced blood pressure, and increased heart rate variability".
Another study found the analysis of Reiki sessions concluded "Statistically significant improvements were observed for all outcome measures, including positive affect, negative affect, pain, drowsiness, tiredness, nausea, appetite, shortness of breath, anxiety, depression, and overall well-being."
Outside of academic research, it has also been widely reported anecdotally that Reiki has resulted in reduced tension and stress in the body, less pain, greater clarity, an overall feeling of calm, emotional relief and a sense of balance and flow.
Many of my clients have utilised Reiki to assist with anxiety, stress management, processing past experiences and in moving towards new life experiences, such as conception, creativity, and self-nurturance.
How big is the market in Australia?
There is huge scope and a great need for many more Reiki therapists at present. While Reiki practitioners are becoming increasingly accessible there is still a large disparity between population figures and the number of Reiki practitioners available across Australia.
How to find a Reiki practitioner?
There are several factors to consider when deciding on the right Reiki therapist for you.
1. You want to ensure they are reputable and credible practitioners.
The most reputable place to begin your search is the IICT Practitioner Directory. By using their online search functionality, you can find a practitioner near you, who you know has the necessary qualifications and credible training.
2. Other things you might consider when comparing and deciding upon a therapist are:
What other modalities do they offer? (if any at all)
Do they specialise in a particular area?
How accessible are their sessions? Do they work online, in-person or both?
Get to know your practitioner, who they are and what they do. Do they have social proof and reputable client testimonials?
Most therapists have their website linked to their IICT Directory listing, so you can explore this information if it is available. You might like to read their 'About' section to learn more about their background, view a picture of them and learn about their personal approach to energetic bodywork.
How to become a Reiki practitioner and start a practice?
There are a number of things to consider on your journey to becoming a certified Reiki Therapist.
Firstly, you want to find the right training provider for you. The best way to ensure you select a credible and professional provider is to begin with the IICT Approved Training Provider list. By doing this, you can be confident that the provider you choose has been vetted and endorsed by IICT– which is to say that the contents on their trainings have been thoroughly reviewed, and you can be sure that the teachings are accurate and traditional in nature.
Second, you want to ensure they are the 'right fit.' Like all areas of learning, different teachers have different styles an  influences (even if the core framework of what they teach is the same). So, utilise tools such as the trainer's website, Instagram, and other social media platforms to get a gauge on their personal approach to see if they align with you.
When it comes to setting up your own energetic healing practice, there has never been a more flexible and options-based time. When setting up your practice you will need to consider where and how you work – from home, a public space (within a collaborative and/or allied health environment), online, or a combination.
Other things to consider include business registration, tax set up, banking, your website and social media, and some of the more fun things such as, if there is an area or theme you wish to specialise in.
Reiki is a powerful healing modality in and of itself. However, it's also a very flexible and adaptive modality that can easily be used to complement many other forms of healing, such as talk therapy, massage, coaching, doula work – almost anything you can think of!
How to maintain a busy practice?
Maintaining a busy practice requires a great deal of self-nurturance and care. Performing the role of a Reiki therapist is a great privilege, in that we are often privy to many personal aspects of our clients' lives. And so, ensuring that we take consistent care of ourselves is critical. This involves maintaining our own consistent Reiki practice for our wellbeing, and the use of other modalities and forms of therapy depending on our personal preferences. This ensures we can be present, attentive, and energised with our clients and continue to provide the healing wonders of Reiki.
If you're a Reiki practitioner looking for professional membership, IICT is a professional industry body representing 1,100+ complementary therapy modalities and provides membership, insurance, resources and tools to grow your practice. Join IICT here or contact our team to find out more about becoming a member.
---
Article written by: Jacqui Thomson
About the Author: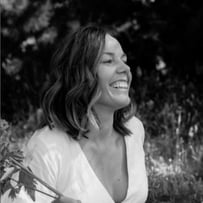 She is the founder of Subtle Self, a Pioneer Training Provider with IICT. Jacqui is a qualified Reiki Master, Doula, Meditation Teacher, Acupressure and Cupping Practitioner, and is currently studying a Diploma in Counselling. You can learn more about Jacqui and her practitioner and course offerings by visiting her website. You can also follow her on Instagram, where she is most active, @subtle.self.